2-in-1 station
Oscilloscope + 3 3/4 digits multimeter + FFT spectrum analyzer.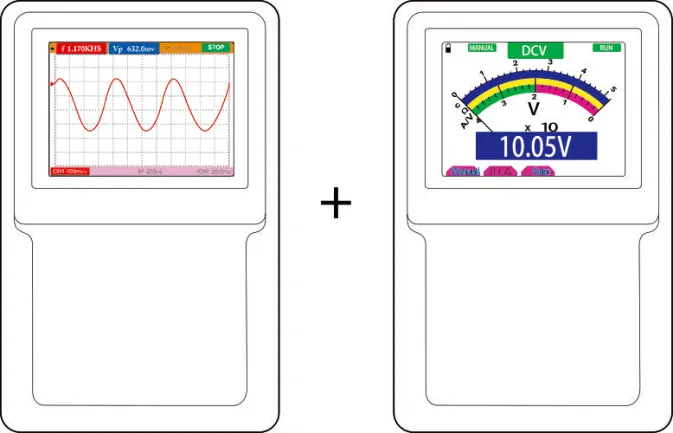 Auto-scale Function
While in auto-scale status, the oscilloscope will switch to the specific trigger mode, vertical scale, and timebase scale according to the type, amplitude and frequency of input signal.
Trigger Sensitivity Adjustable
Original adjustable trigger sensitivity, greatly filter the overlay noise and trigger the signal stably under noise circumstance.